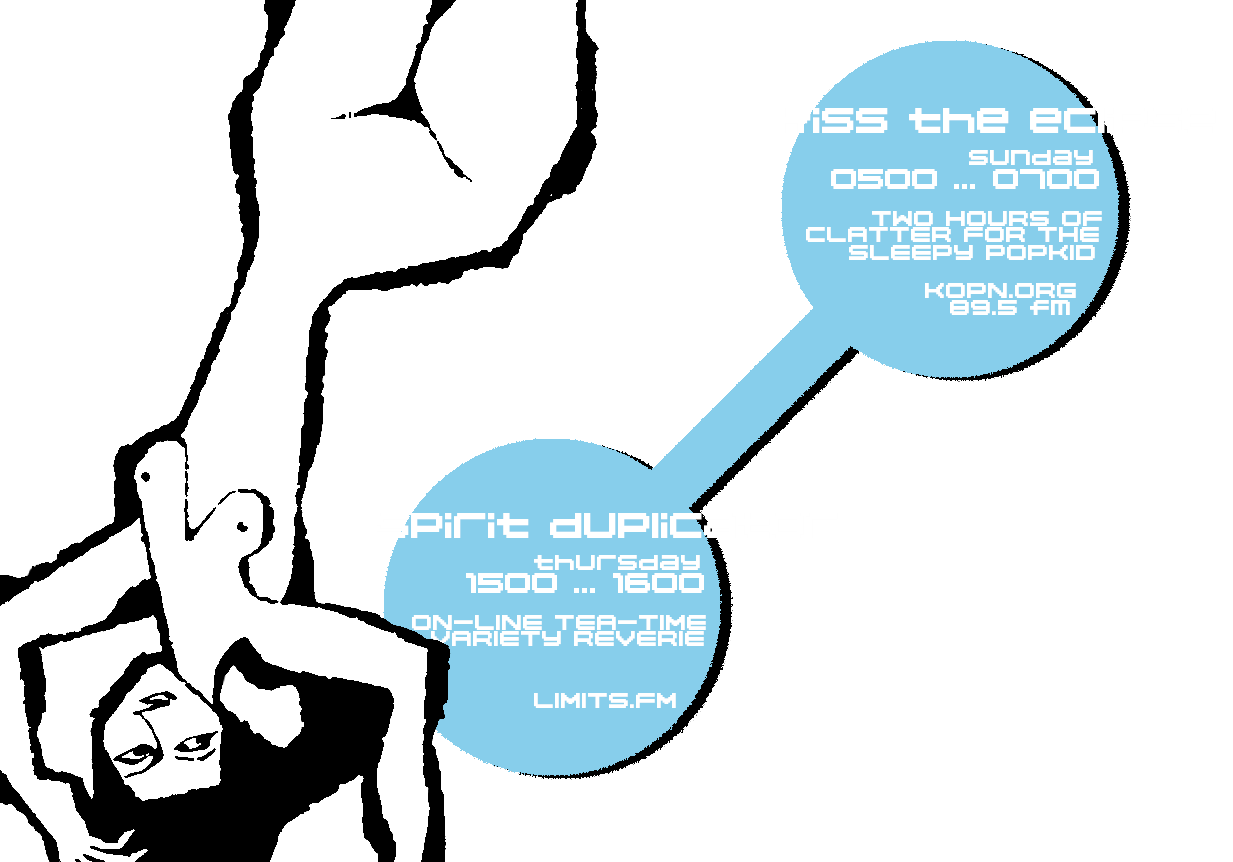 Hello, and welcome to the fairly rudimentary Kiss the Eclipse site!
KTE is a radio program on the community station KOPN, located in Columbia, Missouri. The show is live every Sunday morning from 5am to 7am CST, listenable on kopn.org or 89.5 FM in the Mid-Missouri area.
I play primarily indiepop (and adjacent independent music) with a strong focus on discovery, mirroring my own weekly explorations through the world of music. I'm very excited to share everything about the show with you, but in the meantime, here are some links you can check out to get a feel for the show:
This HTML scroll box has had color added. You can add color to the background of your scroll box. You can also add color to the scroll bars.
Now playing! (25 JUN 23)